THIEN LONG INTRODUCES NEW PRODUCTS AT THE 2019 AWARD OF OUT-STANDING ENTREPRENEURS & BUSINESS IN MEKONG DELTA
On October 4th in Can Tho City, Vietnam Chamber of Commerce and Industry, the branch in Can Tho (referred to as VCCI Can Tho) held a ceremony to honor the title "Golden Crane Wings, "Out-standing Mekong Delta Entrepreneurs (Mekong Delta 2019)" and "Out-standing Mekong Delta Enterprises 2019".
With the attendance of more than 400 delegates, representatives of central and local agencies, businessmen and businesses, domestic and foreign guests, and over 70 agencies of Central Newspaper and Radio, this year's program promises to mark the turning point of a successful 10-year journey of businessmen and enterprises in the top of the Mekong Delta region, contributing to the economic development of the Mekong Delta region in particular and the whole country in general.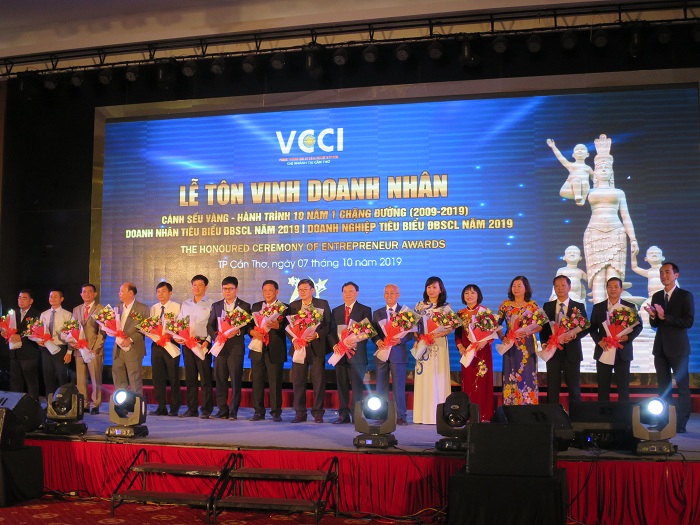 Within the framework of the program, the Organizing Committee has awarded 120 titles to leading entrepreneurs and businesses in the Mekong Delta provinces and cities. Honoring activity is an opportunity for entrepreneurs and businesses to better identify themselves, thereby enhancing the role and position of entrepreneurs and businesses to the community and society, thereby promoting the images of businesses with domestic and foreign partners.
Also in this special event, BIZNER - Thien Long Group's high-class stationery brand was also introduced to its new product lines, including the BIZNER 168 ballpoint pen.