MR. CO GIA THO: A MILESTONES FROM 1 OLD BICYCLE AND DAYS OF DRIVING AROUND CITY TO SELL PENS
"In a week, I only have enough money to buy raw materials for 3 days. On the fourth day, I cycled around the newspaper stores and collected cash right there, then used that capital to produce more," recalled Mr. Co Gia Tho.
To build a leading company in the field of stationery with a market capitalization of approximately VND 4,000 billion, Mr. Co Gia Tho - Chairman of Thien Long Group Corporation has spent a hard time cycling around the city to sell ballpoint pens since the 1981s to maintain a small farming facility with about 20 employees.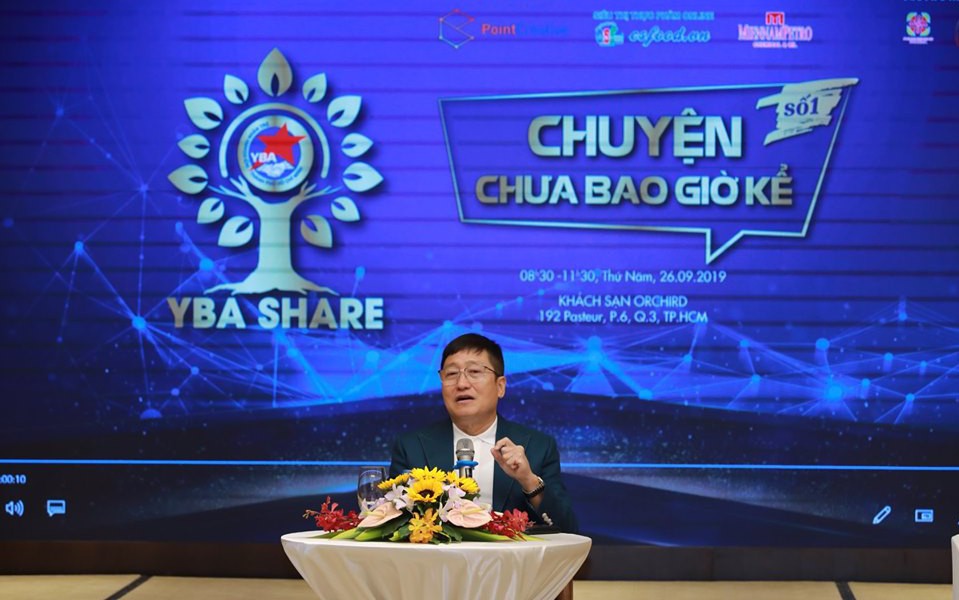 In 1996, Thien Long company was born. In 2010, Thien Long listed shares on the stock exchange. After 40 years of operation, Thien Long has now exported to 61 countries around the world. Top 50 Best Listed Companies for Forbes Magazine and considered as the most powerful "Empire" in the field of stationery in Vietnam.
Sharing at the YBA Share event organized by the Young Entrepreneurs Association of Ho Chi Minh City on the morning of September 26, the owner of the ballpoint pen brand was deeply imprinted in the memory of the generations of 8X, 9X. Mr. Tho said that it has been 10 years since he once again sat down to share with the successive generations of entrepreneurs to be more prepared on the path of starting a business.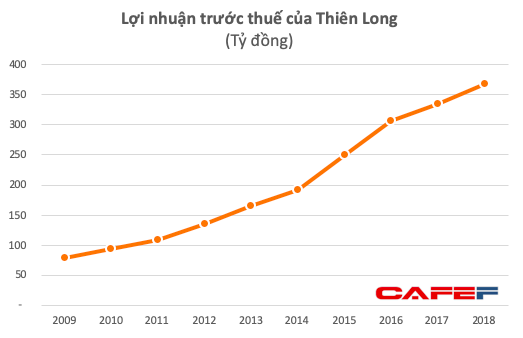 Gain a great milestone from a little of gold and 1 old bicycle
Before 1981, Mr. Gia Gia Tho and many young people at that time thought that they had to try to earn money to help their family's life to be better. Following the tradition of the family business in the Chinese market in District 6, Mr. Tho rides a motorbike and sells ballpoint pens throughout Saigon every day. When he saved 2 gold coins, he realized that the market for necessities in Vietnam was very lacking, while almost everyone needed a pen to learn letters.
In 1981, Mr. Gia Gia Tho set up a small factory with 20 employees. Initially very little capital, with only 2 gold coins and the biggest asset is a bicycle, the Chinese boss had to cumulate many stages from manufacturing, pitching, selling, and collecting money. Because the capital was too limited, Mr. Co Gia Tho had to use the money to turn around, meaning that in one week he only had enough production costs for 3 days, until the 4th day, he took the products to sell at the newsstands in Saigon and waited to collect money on the spot. After that, Mr. Tho continued to use this money for production and to save profits to collect wages for laborers. Because of little capital, Mr. Tho also did not dare to give up termites in Tan Binh market because when he dropped termites, he would have to drop the wholesale order and collect the money later. Mr. Tho and his employees were struggling like that until 1996 when they started to have stable revenue.
Sharing the difficulties at the beginning, Mr. Co Gia Tho said that his wife played an extremely important role. At that time, she had experience in selling for a soap factory that she had set up by herself. This was also the chance that they came together.
"My wife used to have a soap factory in the past. She often took soaps to deliver soap. She did not deliver far, but only distributed in the West of Vietnam, Binh Tay Market, and the new Big Market.
As for me, I also have many works: At the production manager, taking the goods for delivery and directly collecting money to buy raw materials as capital to continue from there, we met, knew each other, and got married. Later on, working for Thien Long, her role from the time of establishment to the joint-stock company was in the management and charge of the business section. Although I later use a professional management model, I also need my wife's contribution. She may not work directly but try to support her staff in the business, now she is a member of the Board of Directors and continues to support and trust her husband ", Mr. Tho emphasized the role of the wife in his success.
Recalling the start-up journey, Mr. Gia Gia Tho said that at that time, this field was quite new and small, there was no basic production facility in Vietnam. He also did not have many choices like now but just follow social reality. When the country was liberated after 1975, people had to queue to receive daily necessities. Therefore, Mr. Tho only thinks that if society lacks something, it can do that, life needs to focus on developing that product.
Over the past 40 years, Thien Long has experienced a full range of economic development models, from the household economy, individual, production base, limited liability company to a joint-stock company, and then listed on the stock market. From the experiences that go hand in hand with the changing times of the country, Mr. Tho feels the remarkable changes of Thien Long in each period. The market has also made great progress, managers also find ways to change to better suit the needs of consumers.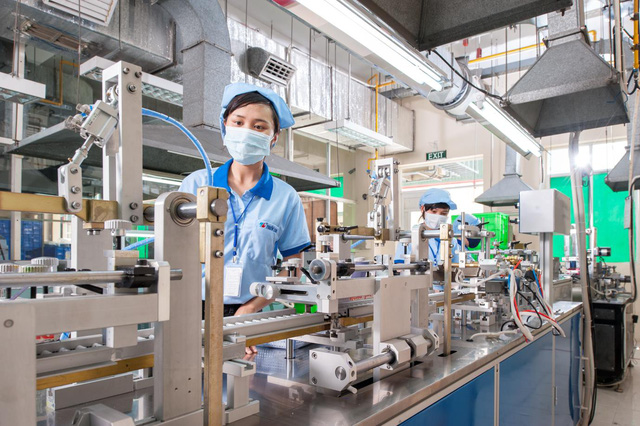 Learning and Luck are two factors that create success for Thien Long Group
Mr. Chairman of Thien Long Group said that his success comes from continuous learning, but also an element of luck. Recalling the time when he was still in the exam in 1992, the businessman said that once he was struggling to find a way to turn capital, his facility was fortunate to be supported by the Department of Labor, War Invalids, and Social Affairs 200 million dongs without interest for enterprises renting workshops with the scale of 200 workers.
Because at that time, there were not many production facilities that were eligible for labor contracts, tax declaration, and other strict requirements, Mr. Co Gia Tho was determined to prove that he could afford the loan. From this 200 million dong, Mr. Tho expanded his factory and employed 200 people and then increased the number of orders, sought access to larger markets and the momentum of growth increased from there.
Although he did not have much business knowledge, nor did he attend any training course, Thien Long's owner always thought that he had to study continuously to develop. In 1993, Taiwanese businesses were the first to invest in Vietnam. Therefore, the Taiwan government has a program to support young Chinese entrepreneurs to learn about business administration for free in Taipei. Mr. Gia Tho took this opportunity to learn more about how to manage a business.
In 2002, Vietnam began to appear many business management programs, Mr. Co Gia Tho participated in many classes from domestic to going to the US to visit factory models in the US and meet with professors to learn more. From here, the businessman started to learn about the US stock market, gradually learned, and began preparing the journey for the listed company. Until 2010, Thien Long was listed but Mr. Tho said that since 2005, the company has started to prepare all aspects from product quality to personnel system.
"My success also has no special secret but only learning. I find myself missing something and will learn them, just as we like to eat something then find that food. I'm always hungry to learn not only learn from outsiders but also learn from my employees. When the company grows, I hire good engineers and good experts to work with them so that I can learn a lot from them.
The process of working with each other, exchanging with each other is learning. Thien Long's slogan is learning. "Learning is lifelong" and now changed to "The power of knowledge". In marketing, too, Thien Long and other businesses want to increase sales day by day, but our mission is still to serve the students.
For the past eighteen years, Thien Long has persisted with the program of relaying season, the program is getting bigger and bigger every year. Although the cost of organizing a relay program is not small. " said Mr. Co Gia Tho
Thinking for people first before thinking for yourself
To run a small manufacturing facility with only 20 employees becomes a powerful "empire" with 3,500 employees is a very long journey that Mr. Co Gia Tho must learn to manage and understand each employee. The entrepreneur was born in 1958 confirmed the key factor in creating a strong business is the people. Therefore, the leader must have sympathy, sharing, and respect for his subordinates.
According to Mr. Tho, during the past 40 years, the most effective method that he has applied to employees is compensation, always considering compensation as a leading factor. Besides, it is necessary to ensure credibility with employees, leaders accept to take a step back.
"There are many ways to be attached to an employee, but the easiest way is to treat. However, the treatment must be accompanied by credibility and trust. When hiring a person, no one can know his talent and virtue. That's how it is but in the process of doing it we will realize.
Where something arises, there must be a way to modify and resolve. Well, now I can take 4, give people 6. I can take a little, I have to think about giving first.
However, Mr. Chairman of Thien Long Group also asserted that as a leader, it was also necessary to back down. There were times when he would have to go ahead and openly decide who the responsibility belonged to.
"There are cases when I cannot back down. In a team that needs leadership. I back down allowing you to develop, but sometimes the leader must go first. In human-to-person relationships is a commitment, I am as the leader must be the highest and strongest commitment. " he said.
Advising start-up entrepreneurs, the Chairman of Thien Long Group still affirms that Learning is the most important. Besides, to learn every day to bring products to many markets, the owner must also know many different areas to lead the company to grow.
"Every company has a job, the position is very clear. However, the leader must understand each stage, each position. You may not know the field but you have to know the basics to miss as well as know-how to handle. " Thien Long boss share.