THIEN LONG GROUP WAS HONORABLY CERTIFICATED OF ENTERPRISE FOR THE COMMUNITY OF SAIGON ECONOMIC TIME
On the morning of December 12, 2019, Saigon Economic Times organized the first ceremony to award businesses for their continuous efforts to help the community through social responsibility programs (CSR), and Thien Long Group is honored to be one of the businesses to receive this award.
The ceremony of Saigon Times CSR 2019 was held at Caravelle Hotel, District 1, Ho Chi Minh City with the participation of 41 enterprises. The ceremony was aimed at encouraging and honoring businesses that have contributed significantly to the activities of helping the community in which Thien Long is one of the outstanding companies.
Thien Long Group is honored to receive the award for its many contributions to the field of education, especially through the "Tiếp Sức Mùa Thi" program. The program was organized by the Central Association of Vietnamese Students, Ministry of Education and Training, Thanh Nien Newspaper, and Thien Long Group.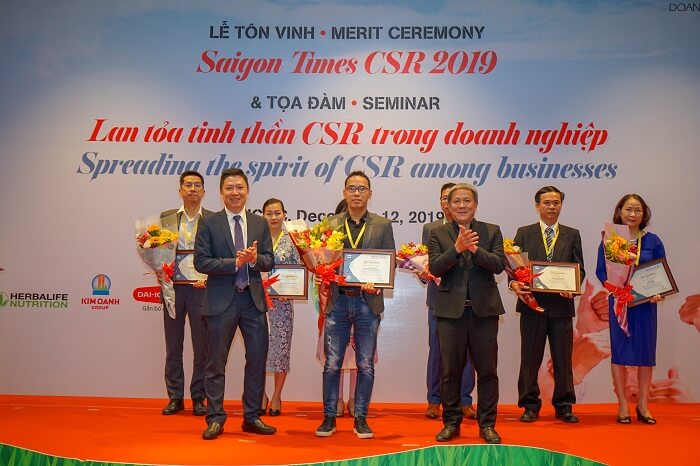 The "Tiếp Sức Mùa Thi" program was first organized in 1996 by the Ho Chi Minh City Student and Student Support Center, and the year 2019 marks the 18-year milestone of Thien Long's journey. The program has helped students find their accommodation, find their way to the exam location, assist students in travel, admission, or simply give free drinks during exams.
After nearly two decades, so much love has been given, so many freshmen have not had to give up the lecture hall because of the difficult circumstances, and since then a lot of students are now coming out of school to work and become successful and useful to society.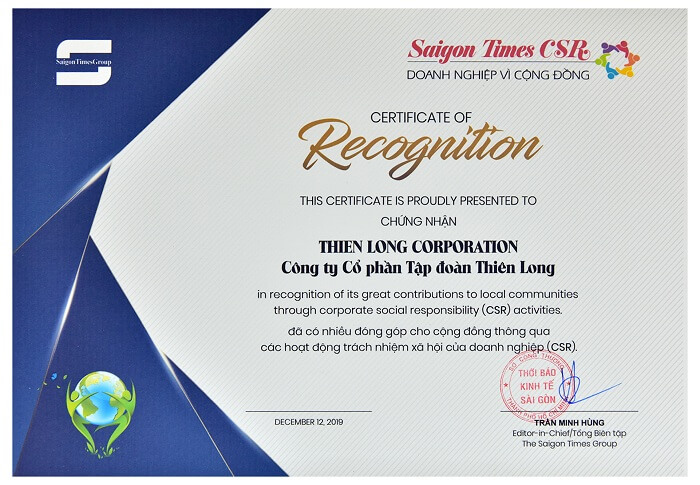 Social contribution activities are also an integral part of creating a sustainable development value of an enterprise. To be able to perform these activities well, it requires businesses to have a vision of replication and a multi-dimensional approach. The mission that Thien Long Group is determined to pursue is "the power of knowledge", and believes that with knowledge, people can realize dreams and ambitions.